Beef
Tri S Ranch's *Farm Raised Natural Beef
Where's the Beef ?...."Congratulations",... You found it..
Real Beef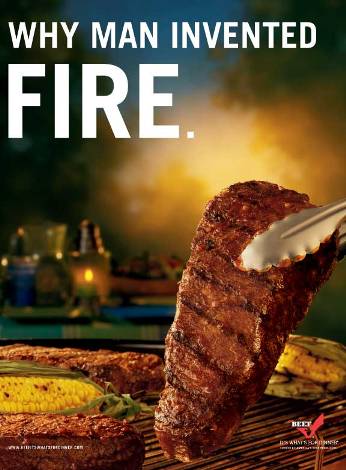 That's What's for Supper

Clean Tasty BALANCED Tender Beef, the way It's suppose to be... Find Out what you've been missing out on and didn't even know it..

(We are that Local Farm that Has Real Beef)

Beef that taste and Raised Like Your Granddaddy might have done, "the right way".

Our Next Beef Finishing Date is [ First of March 2009 ]

For Sale: 2 whole beefs left as of DEC. 13 2008. They will be ready the first of March 2009

_________________________________________________________________

We Use Our Own Custom Feed Blends

Corn&Flax

This

Fortifys

,

Enrich

and

Enhances

Our Finished Balanced Meat with Omega-3, the healthy Fat. (ask your doctor, "not the beef people", feeding just corn is cheap cheap cheap).

So, if you like corn fed beef (just Omega-6 fed), you can only Imagine how good it is with "both balanced fats" in it..

Like Our Beef has..

Here it is in a nut shell, "just plain farm talk here that farmers and ranchers already know about....

Corn fed beef only receives 1 side (Omega-6) of 2 fats, that are badly needed. The one fat that is missing is good for You and the cattle. Without it, you and your family are just corn fatten too.

That's not good if you look at what just corn can do to cattle and you without a proper balance of the other fat, Omega-3.. You must get it from somewhere, because your body can't produce it..

That's the stuff you can get from fish that beef fed the right way can have, and will give back to You....Making Beef.... Dare I say it !!.......Healthy For You !!.. ok, now I guess they'll come burn down my barns ...I done told.

___________________________________________________________________

or E-mail Tri S Ranch's Beef..with any questions you may have to work out an order.

+++++++++++++++++++++++++++++

Please, be aware that Tri S Ranch is a 24/7's working horse and cattle Ranch, as we just don't or can't sit around waiting for the phone to ring..nor do we carry mobil phones. So, leave your message with a clear Name and Phone Number. Thank you

Tri S Ranch Management

+++++++++++++++++++++++++++++

Tri S Ranch has owned and worked beef feed lots in the past for ourselves and others. Back when we fed 1000's of beef we had to harvest enough crops to fill 3 huge silos....... Not any more!!...Had enough of that..

I know a little about feeding out beef and concentrate on a much smaller bunch of beef now, without the silos...

Try Tri S Ranch Black Angus...Tender Beef Today.

What's on your family's plate tonight?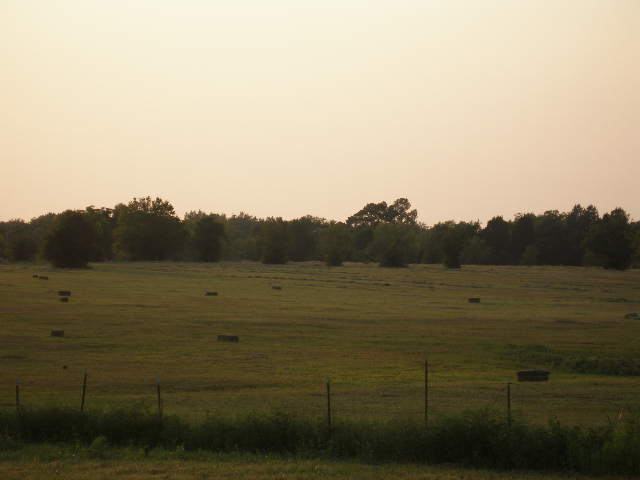 End of the day view off the front deck
Our coastal bermuda hay field.
and No, we don't have any extra hay at this time, sorry.. the beef are eating it as you read this.1-20-08
Tri S Ranch's Naturally Raised & Balanced Fed Beef....
That's what for supper at our house...Clean Healthy Beef.
Tri S Ranch is still a family owned and operated Southern Ranch.
______________________________________________________________________________