Rocky River Estates a Green Residential Development.
Currently, BLREH is engaged in negotiations with Tri-S Ranch to construct and maintain a horse stable with riding trails and a horse training area within the identified green space.
This will connect with our (
to rebuild
) stables in the center of Calhoun Falls, SC at the Intersection of SC Highways 72 and 81. Beside
Sanctuary
's Entrance,.. Lake Russells other new project..
HE BORROWED A HORSE AND RODE INTO HISTORY out of Abbeville, S.C..
JEFFERSON SPIVEY
A man with a plan that I had the privileged to meet growing up.
News: Taking their final stand in the Lowcountry of South Carolina
"Revolutionary War Gen. Francis Marion The
Swamp Fox
rode a S.C. Marsh Tacky"
Battles Per Colony 1775-1783: Ga.6, N.C.10, S.C. 67 (22 by the Swamp Fox guerrilla fighters )
News in May: It seems South Carolina Marsh Tacky Horses have survived
everything
God and man has thrown at them for over "500 years" but not the S.C. state house legislators.
Marsh Tacky House Bill
/ defeated.
The house has "refused" to vote the Marsh Tacky as the South Carolinas official state horse.
----
Tri S Ranch will start first hay cutting on 700 acres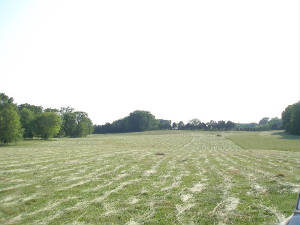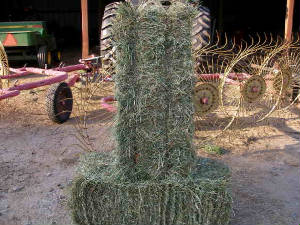 Square and Round
bales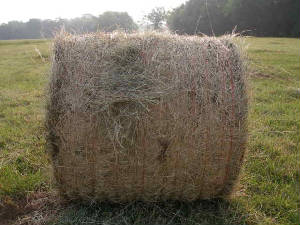 .
Sydney, new ranch dog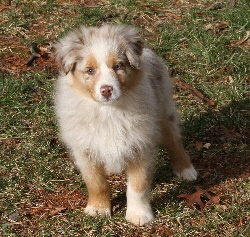 is pup to Jumper and Boomer and will be registerd ASCA and NSDR
Savannah Valley Rail Road Horse Trail system can be joined with ours in Calhoun Falls at the McCormick County line on Hwy.81. Abbeville Countys (rail to trail) "Horse Trails" are all ready done, cleared and rode.
Also Richard and Julie Phipps came over from England
to ride horses in Calhoun Falls.

After looking around a while for a riding stable that could supply what they were looking for, they found one. Out of all the stables listed they found in January our web site Tri S Ranch . After a few e-mails between us, a decision was made and plans put together. Richard and Julie left England and came to the U.S.A. Richard and Julie have lived part of their dream now. They have rode horses "western style" with all the hoop la. They have now rode the big loop on our trails here in Calhoun Falls.
Richard and Julie handled all terrains like a pro. They even tried the 30 foot deep gully slid on one side and 60 foot up on the other. Before Richard and I went through (the gully slid) I did hear Julie say, "you must be joking" but she pushed her horse on and went over the edge. Julie and Richard handled both sides with no problem at all. Tri S Ranch looks forward to Richard and Julie's next trip back to us from England, when they will ride the overnight Huge Loop...42 miles.
* Carolina Trekkers Local Ladies Riding across the U.S.A. On Horses. They will ride through California, Arizona, New Mexico, Texas, Arkansas, Mississippi, Alabama, Georgia and will end the trip at Edisto Island, South Carolina in late July or early August. They could use your support. It's the cowboy way...
Cuttings horse arena is underway, we have 8 horses that will start this year. 1-15-07
* All Trails are Open. Only 1 more mile, to connect the north rail trail to Russell Dam overlook south trails. North side trails, reached half way point behind Mohawk from Beulah Land. We are working on our new arena and training area now.02/17/06 Middle and Lower TRAIL SEC. 2 and 3 ( of 9 horse trails ) are open.Update 01/26/06 We are remapping our Horse Trails.10/11/05
*
RAILS to TRAILS
, a horse highway connecting Calhoun Falls to Lake Russell is done.
( south side and the north side of hwy. 72 in Calhoun Falls, S.C. ) 8-10-06 There are 7 miles of Rails toTrails open with 8 connecting trails. These lead down to Lake Russell shores trail and to other wooded trails.
( There are 3 miles of R to T on the south side of Calhoun Falls and 4 miles of R to T on the north side of town. )
Open for Horses- as of Aug. 10, 2006
For all of your riding needs, please give us a call. We have 25 plus horses on hand to ride (but not at one time) and one of the largest horse trail systems in the state of S.C. and on Lake Richard B. Russell Lake.
* We are pleased to inform everyone that we are also riding-trail rides and training horses at Beulah Land Christian Center Farm/Ranch. One of South Carolina's largest working ranch-farms with a gated community
horse stables
.
Beulah Land Farm Drive (3065 Highway 81 North) Calhoun Falls, SC 29628. Phone: 864-348-3232
* All Horse Training - Trail Riding - Student Lessons, Boarding and New Log Cabin Rentals (sleeps 8) are ready, up and running. Summer camp was a great success with over 35 children from across the country learning how to ride horses.
For all of your riding needs, please give us a call. We have 25 plus horses on hand to ride (but not at one time) and one of the largest horse trail systems in the state of S.C. and on Lake Richard B. Russell Lake.